---
Did you know...
A misfitted bra can affect the shape of your breasts, leave shoulder indentations,
cause pain, and can contribute to sagging?
The wrong bra can affect all breasts with negative consequences. No one enjoys painful indentations between and under their breasts. A misfitted bra can also lead to indentations in the shoulders and contribute to sagging breasts.
The function of a bra is to support the breast comfortably in a bra cup. That is why A World of Pink founder and certified mastectomy fitter Christine A. Guarino, RDH, CMF, CFm has made it a mission to bring balance and confidence to all her patients... one fitting at a time.
A World of Pink provides top quality bras to bring function and support for the breasts.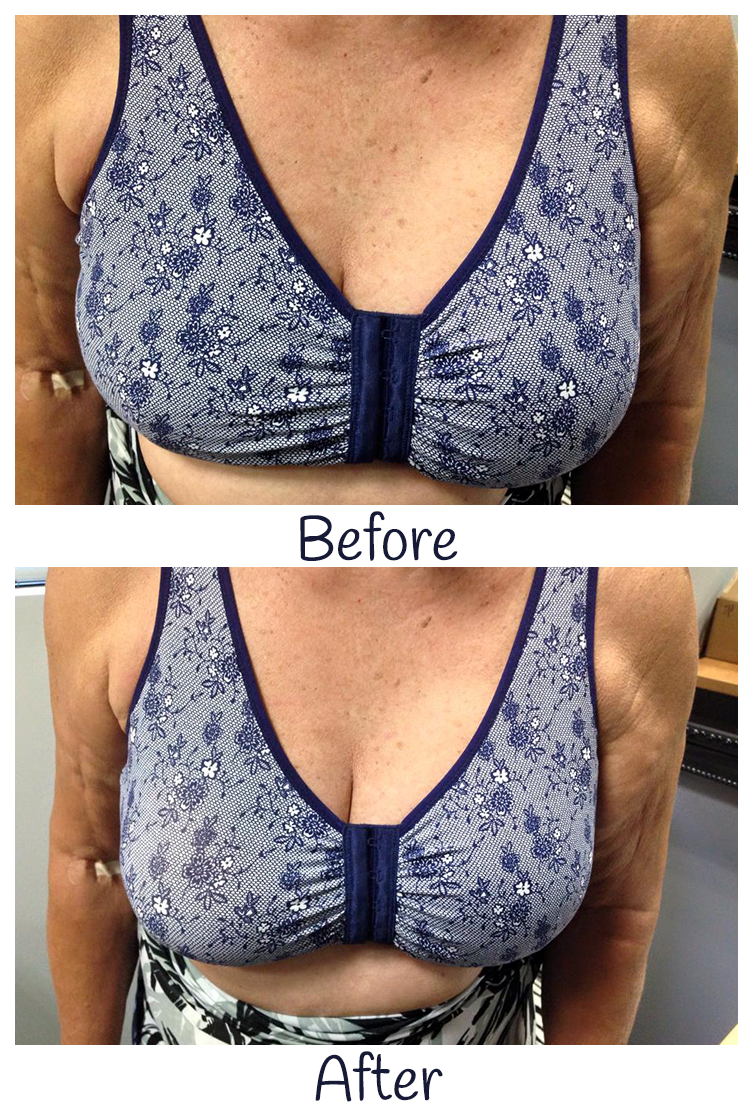 All our bras are of made of soft, stretch cotton, seamless molded cups, and side breast support for controlled compression to the sides and the under-bust. Wide stretch under-bust bands will keep you comfortable, even after having surgical procedures. It is important to be properly fitted to determine the best possible bra for you. A bra should be supportive, comfortable, and of good quality.
Whether or not you have undergone a breast surgical procedure, no breasts are the same size. Asymmetry is part of being a woman, but that doesn't mean that women do not feel self-conscious if they feel unbalanced.
Our specialized bras are made to stabilize and immobilize your breasts for optimum care following all breast surgical procedures and for every day use.
Manufactured bras do not fit reconstructed breasts. A World of Pink provides bras that prevent pressure marks and skin irritation by ensuring exact fit and maximum skin friendliness.
Our line has a wide range of designs, functions, and colors
so you can choose the style you love most!

---
We Are Nationally Accredited
A World of Pink has national accreditation, and we are proud to help women across the country.
If you have Medicare, Private, or Supplemental Insurance, your post-mastectomy items may be covered with little to no out-of-pocket cost for you! You may be responsible for your deductible or additional items that are not covered, but don't worry--we are here to verify everything for you.
Call us today at (516) 513-1275 and we would be happy to help you verify your insurance coverage and find out your eligibility. We will also work with your doctor to ensure you are getting the correct prescription for your appointment.
If you do not live in New York and cannot access any of our current A World of Pink locations, don't worry! Give us a call to discover your options.
---
Self Fitting Instructions
Follow these helpful step-by-step instructions to measure yourself at home using a tape measure. This will help ensure you're getting the right sized bra when you order online!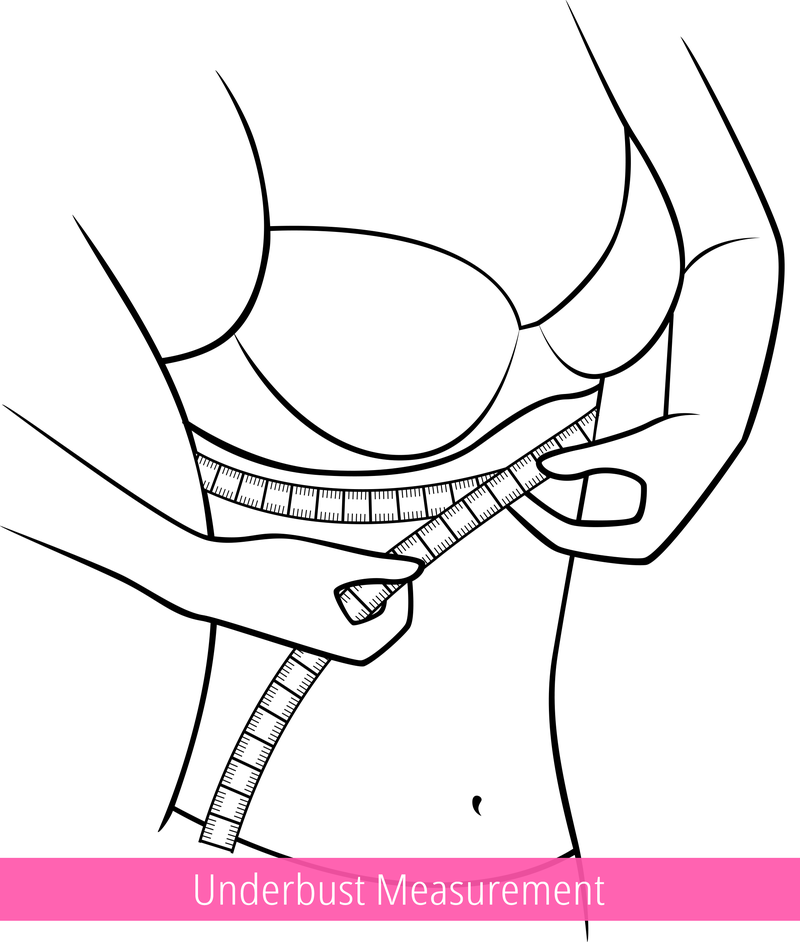 Step 1: Underbust Measurement
Wrap your tape measure directly under your bust.
Write down the number, as you will refer to the below table to get your band size.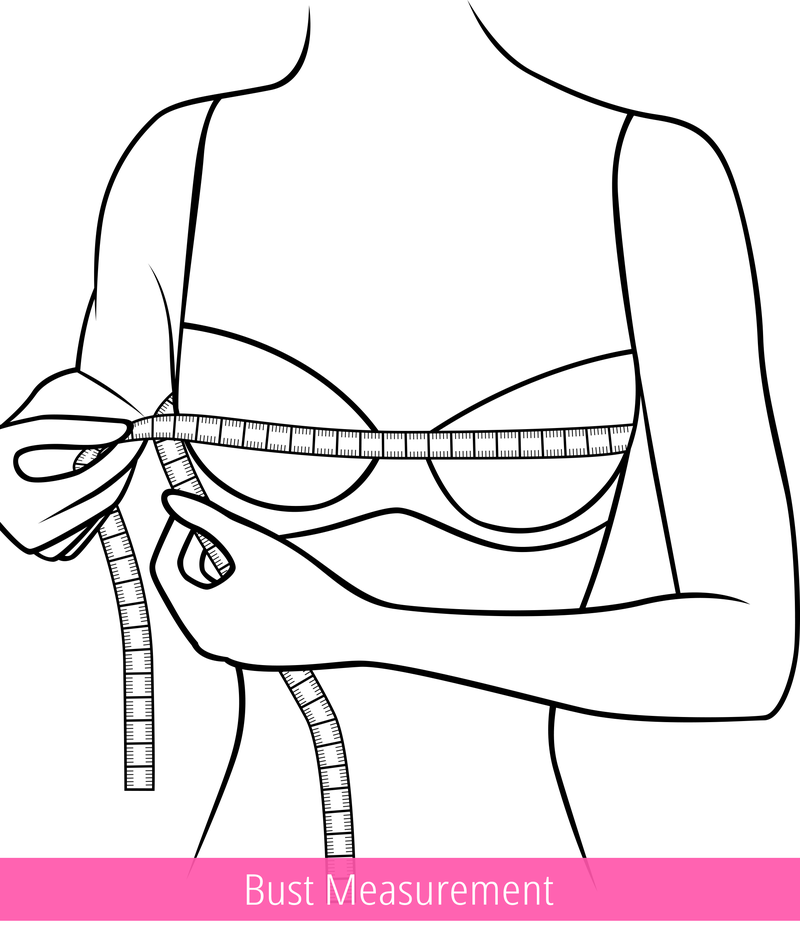 Wrap the tape measure around the widest part of your bust, making sure the tape is in the middle of your back.
Don't pull the tape so tight that it is cutting in, but rather make sure it's nice and snug.
Write down this number with the underbust measurement.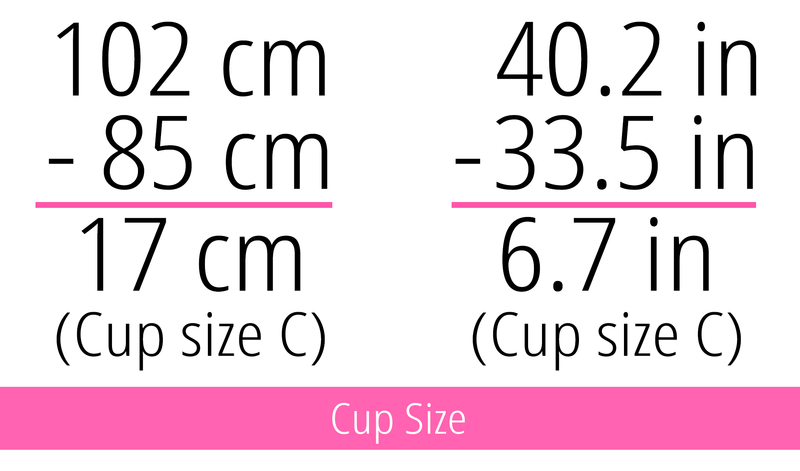 Step 3: Find Your Cup Size
To figure out your cup size, you will need to calculate the difference between your underbust and
bust measurement
by subtracting the smaller number from the larger number.
Take the difference and refer to the table below to get your cup size.
Your underbust (band) size and cup size creates your bra size!