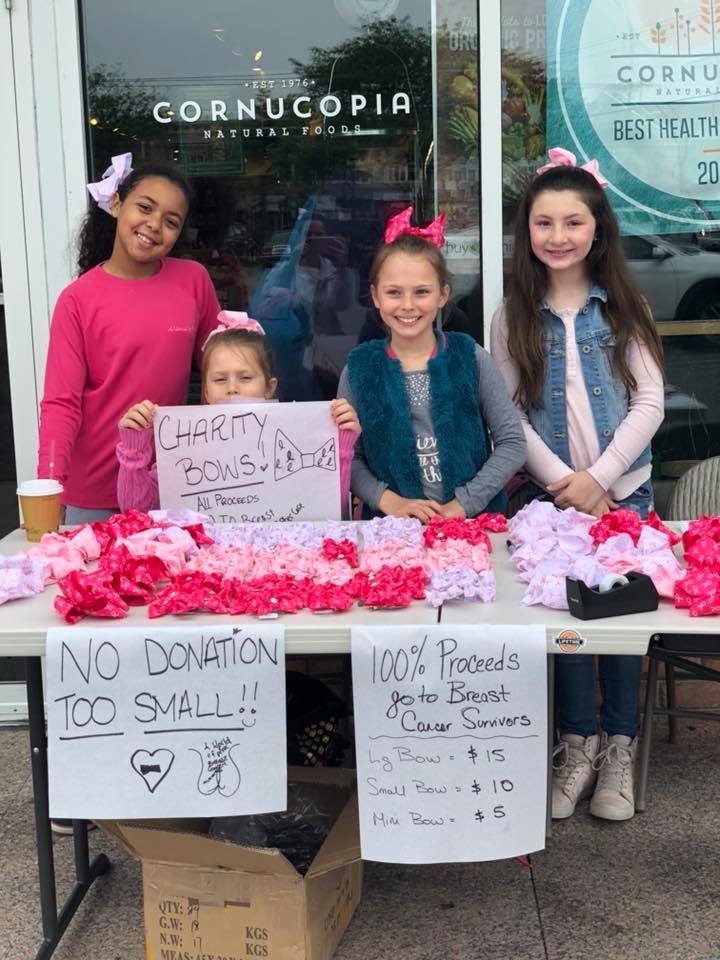 What is Bow-utiful By A World of Pink?
Bow-utiful by A World of Pink is a non-profit business that donates 100% of it's proceeds to A World of Pink Foundation, to help Breast Cancer survivors in need. These handmade, custom decorated hair bows are a collaboration with A World of Pink's founder, Christine Guarino, and Carmela Coleman.
Carmela Coleman is a bright and cheerful girl whose goal is to make this world a better place. Carmela found her calling to give very early on. Being inspired by her father, Erik Coleman, who is a former NFL player, Carmela would attend various charity functions with her parents and began to apply herself to help those in need and follow in her parents footsteps. Carmela enjoys dancing, swimming, drawing, tennis, gymnastics and basketball. She hopes to make life better for all those she comes across.
A World of Pink is a health facility founded and dedicated to meeting the needs of all women in all phases of breast aftercare.
Through the use of proper bra fittings and breast prostheses, Christine and her team of certified fitters provide women who are facing breast reconstruction or removal due to breast cancer with profound and deserved confidence.
Inspired by friends, family, and a desire to help all women, we are proud to offer
A World of Pink
in search of
a world of beauty, balance, and healing hearts.
https://www.facebook.com/bowutifulbyaworldofpink/